HOW TO USE YOUR RE3

Only use the ice core blanket within the neoprene brace, do not apply directly to the skin. If using the ice core blanket directly from the freezer, leave for approximately 10 minutes before applying to the body. During treatment be sure to inspect the skin every 5 minutes, if skin discolouration occurs, discontinue treatment immediately. If you are highly sensitive to cold we recommend using a light towel as a barrier for the skin. Similarly if you have circulatory or sensory problems, hypersensitive to cold therapy or a history of frostbite, consult a doctor before use.

Never use if the ice core blanket is punctured or found leaking. Use only as directed. Seek medical attention if irritation occurs. For repeated or extended use, consult your physician.

Recovery where you need it.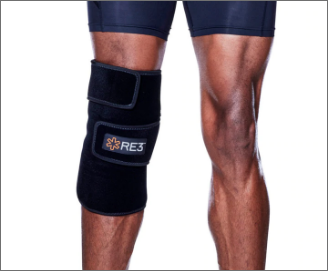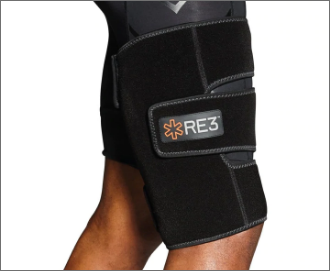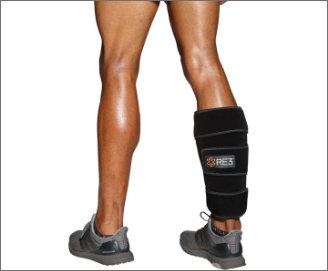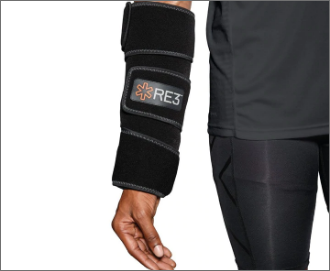 RE3 Knee / Arm / Leg :


This RE3 ice compression pack is specifically designed to accelerate recovery from arm, leg and knee injuries. It uses techniques adopted from professional athletes, elite coaches and sports physicians to reduce pain and inflammation.


You bet. If your surgeon has suggested ice to aid your recovery, this will be perfect for you. You can even take it to the hospital with you on the day of surgery. Simply make sure you freeze the ice core blanket the night before.
We have lots of customers who use this RE3 ice compression pack to effectively ease arthritic pain. Speak to your doctor about when to apply heat therapy and when to use cold. But as a general rule of thumb, use cold therapy after physical therapy exercise, to numb pain, and to reduce swelling.
We have all probably used or recommended at one point in time the application of ice for 20 minutes every hour, or 20 minutes on/20 minutes off. If the goal is to reduce nerve conduction velocity and pain, and allow performance of exercise/mobility, this is enough. If you are trying to achieve a decrease in tissue temperature at the injury site, the depth of the injured tissue and the amount of body fat are also factors in the length of time that ice will need to be applied.
We recommend before the first use freezing the ice core blanket overnight to ensure optimal temperature will be retained.
No, one of the great things about RE3 ice compression packs is that they wrap around the body firmly to enable movement to continue whilst recovery takes place. 
This ice compression pack is particularly useful for common running, rugby, AFL and netball injuries. You'll soon find it will be an essential component of your sporting kit.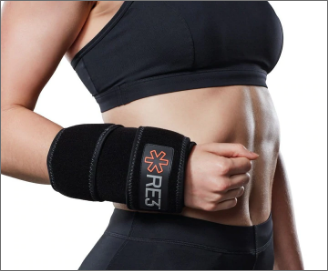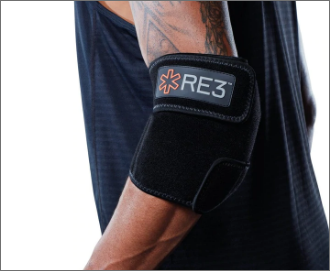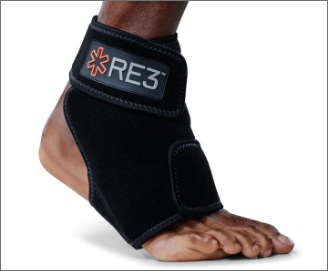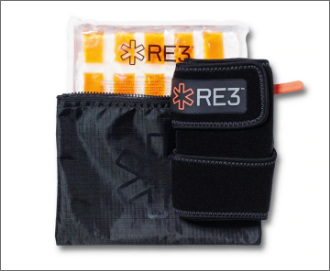 RE3 Ankle / Wrist / Elbow :


This is our smallest RE3 ice compression pack and is specifically designed to accelerate recovery from ankle, wrist and elbow injuries. It uses techniques adopted from professional athletes, elite coaches and sports physicians to reduce pain and inflammation


Absolutely. We find this size is perfect for kids and can be used for their knee injuries as well. Some of our customers take this ice pack to every park visit or sporting match, so they're always prepared for unexpected trips or tumbles.
You sure can. Many of our customers wear the brace on its own during everyday activities – like walking and doing chores – for additional support. However, we don't recommend you wear it during your sporting game as it hasn't been designed with that purpose in mind.
For the first 3 days after injury, every 2 - 4 hours apply the cold source for up to 20 minutes. Be sure to keep an eye on the skin & remove it if it becomes red.   
In short, no. The good news is that the ice compression pack wraps around the injury site, and the Velcro attaches at any point to the neoprene brace. So you can fasten this around your wrist snugly and get the full benefits of compression.
Placing ice on the most painful area of the achilles tendon is helpful when treating achilles tendinitis. This RE3 ice compression pack can wrap around the lower leg and be secure with velcro around the ankle.  
This ice compression pack is particularly useful for common netball, soccer and running injuries. It's also great for boxers and those who practise mixed martial arts, as it speeds up recovery of their hands, wrists, and feet. You'll soon find it will be an essential component of your sporting kit. Just freeze it, grab it and go.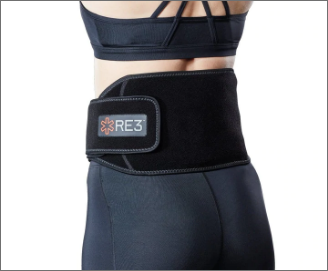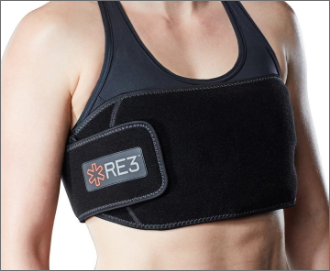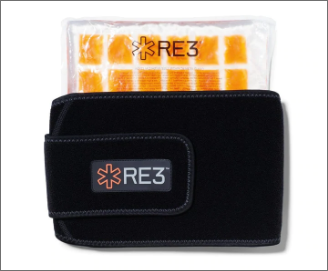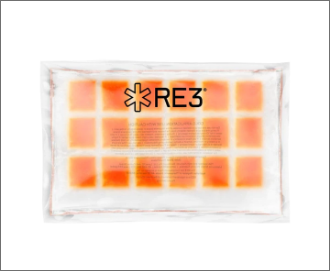 RE3 Back / Chest :


This is the go-to ice compression pack for people who suffer from chronic back pain, nerve damage or bulging spinal discs. This pack can even be used for pre and postpartum recovery with both pelvic support and relief from breastfeeding discomfort.


All our ice compression packs are specifically designed to fit all body shapes and sizes, and this compression brace is 1.2 metres long. It wraps around your body, so grab a tape measure and check the measurements around your torso. Drop us a line if you need something larger.
You sure can. We've even had some customers report that they wear the pack while driving to work, and remove it before stepping into the office – resulting in much more mobility and much less pain.
Applying ice whenever you feel an exacerbation of pain can help the muscles in spasm to relax. Please note when using this product for a prolonged period please check your skin regularly. 
Yes, this pack will assist breast surgery recovery, breastfeeding discomfort, blocked milk ducts, engorgement and general soreness. Icing your breast area will prevent tissue damage whilst decreasing swelling and relieve pain.
Absolutely it will. The ice will bring down inflammation surrounding the joint and therefore reduce pain. Please wait a minimum of 30 minutes in between each icing session.
This ice compression pack is perfect for back pain, no matter how long it's been an issue for you. Some customers say it's had such a positive impact on their chronic pain that they now use much less anti-inflammatory and pain medication.
RE3 Shoulder / Hip / Glute :


This pack is specifically designed to accelerate recovery from shoulder, hip and glute injuries. It will even aid your recovery from a hip replacement or shoulder reconstruction, as well as provide arthritis relief.


Absolutely. If your surgeon is suggesting ice as an appropriate treatment, this pack will be perfect.
This ice pack works to reduce inflammation and swelling, so can be particularly useful when you experience joint pain during an arthritis flare. Some customers have reported their mobility is much better after using the ice compression pack, so its effect is twofold. It reduces pain and makes it easier to exercise – which in itself is an important part of arthritic pain management.
Yes, this product has been designed for use on both left and right sides of the body. 
If you suffer from neck pain, this product works just as well. We recommend wrapping the brace under one armpit for secure compression.
Some customers have reported that they like to "shape the ice core blanket" to cover the desired area before sliding it up the injured arm. RE3 have made the extender strap that comes around the body long enough so the individual can secure without assistance.
This ice compression pack is perfect for athletes who've experienced a sporting injury, as well as surgical patients after a hip replacement or shoulder reconstruction. Pliability and good surface area allows the pack to target your problem area. 
CARING FOR YOUR RE3
ICE COMPRESSION PACK

COMPRESSION BRACE

Cold machine wash
Gentle hand wash
Attach velcro to brace to avoid catching during wash
Use a neutral soap
Do not use fabric softeners
Not dry cleanable
Do not iron
Leave flat to dry
Avoid direct sunlight
ICE CORE BLANKET

Keep away from sharp objects at all times to avoid punctures
Wipe with a disinfectant wipe or clean with water
Warning: Wash thoroughly with water if skin or eyes come into contact with the gel.