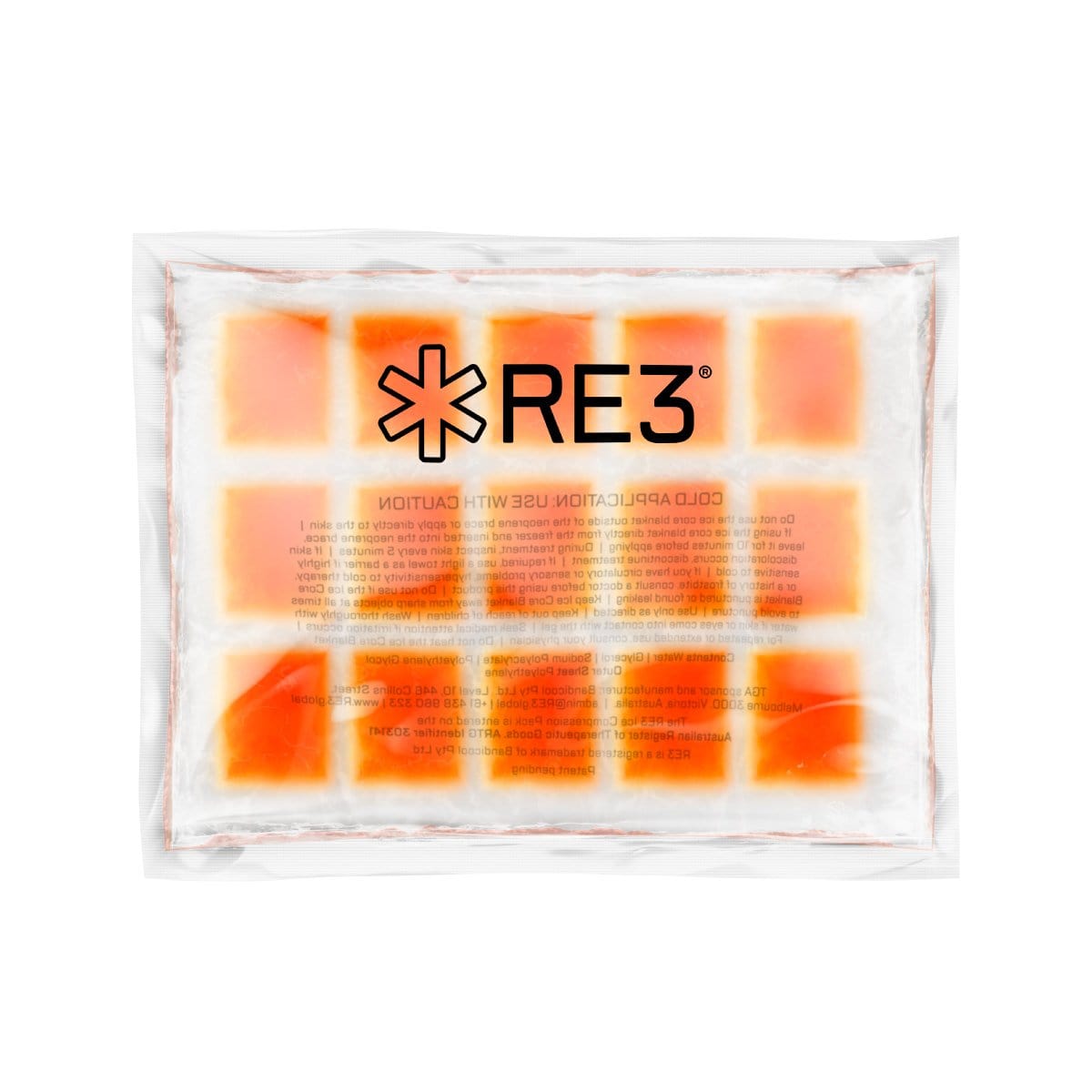 RE3 ICE CORE BLANKET - ANKLE / WRIST / ELBOW
THE HEART OF THE RE3 SYSTEM
---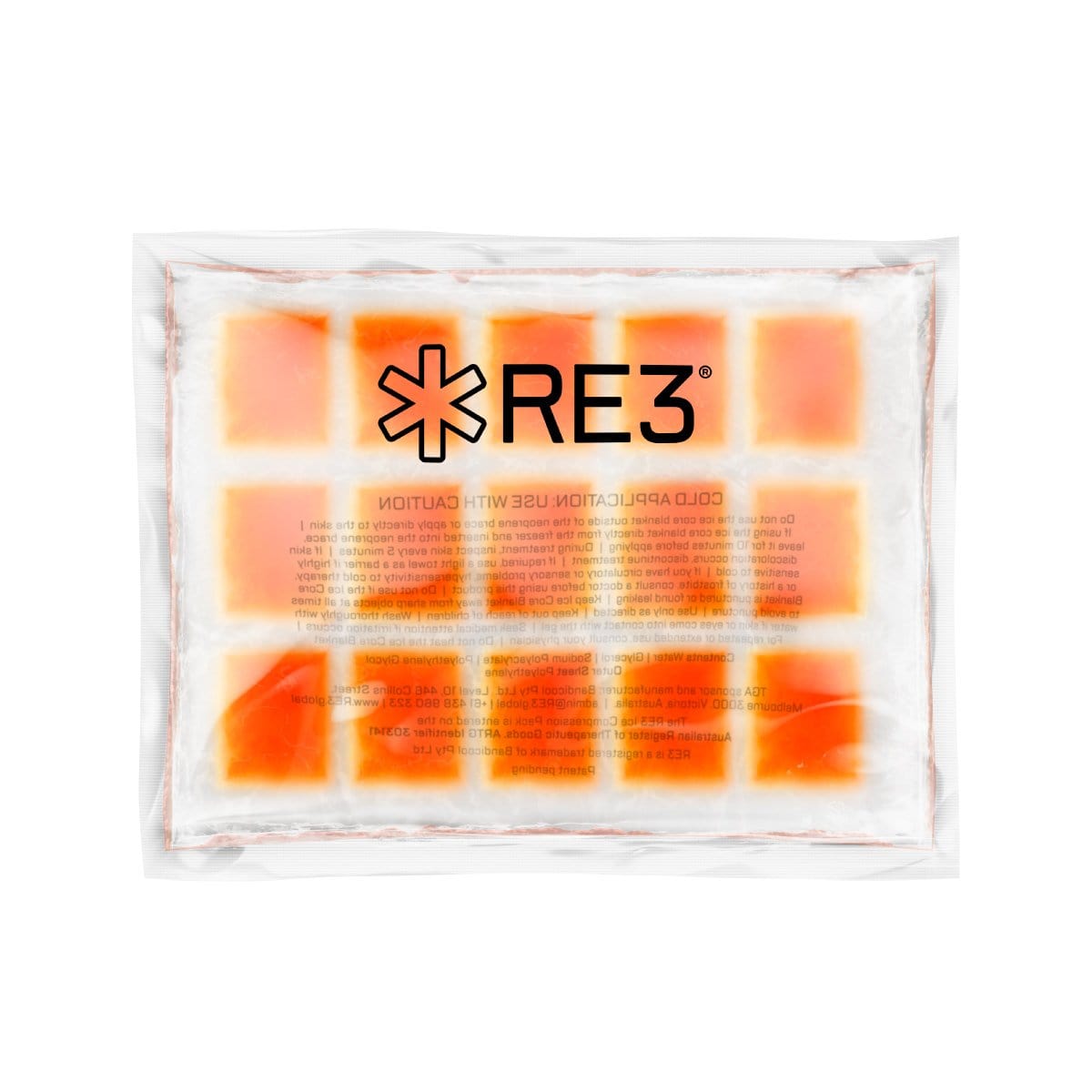 WHY IS THE ICB ISO GOOD?
The Patented RE3 Ice Core Blanket consists of two temperature zones, with an energy transfer that allows it to remain at a sub-zero temperature for extended periods of time, whilst remaining pliable*. 
This is the RE3 difference, ensuring the pack can contour closely around the body, and delivering optimum cryotherapy. Its also completely sealed within a waterproof pocket, keeping you dry and comfortable.
We ship all our products daily from our warehouse in Port Melbourne.
METRO 1-3 working days. 
REGIONAL up to 7 days,  depending on your location.
 CLICK & COLLECT Melbourne (AUS) only
CONTACT US on admin@re3.global for CLICK & COLLECT options
Our range of Ice Compression Packs have been designed and built to last. But sometimes the unexpected happens. 

We offer a 1 year limited warranty against defects in material and workmanship. 
This warranty applies to the original owner and is void if the product is structurally altered, or is subject to stress beyond the physical limits of the materials used in the body or components (or is damaged as a result of abnormal use).
Punctures to the Ice Core Blanket and normal wear to the item is not warranted.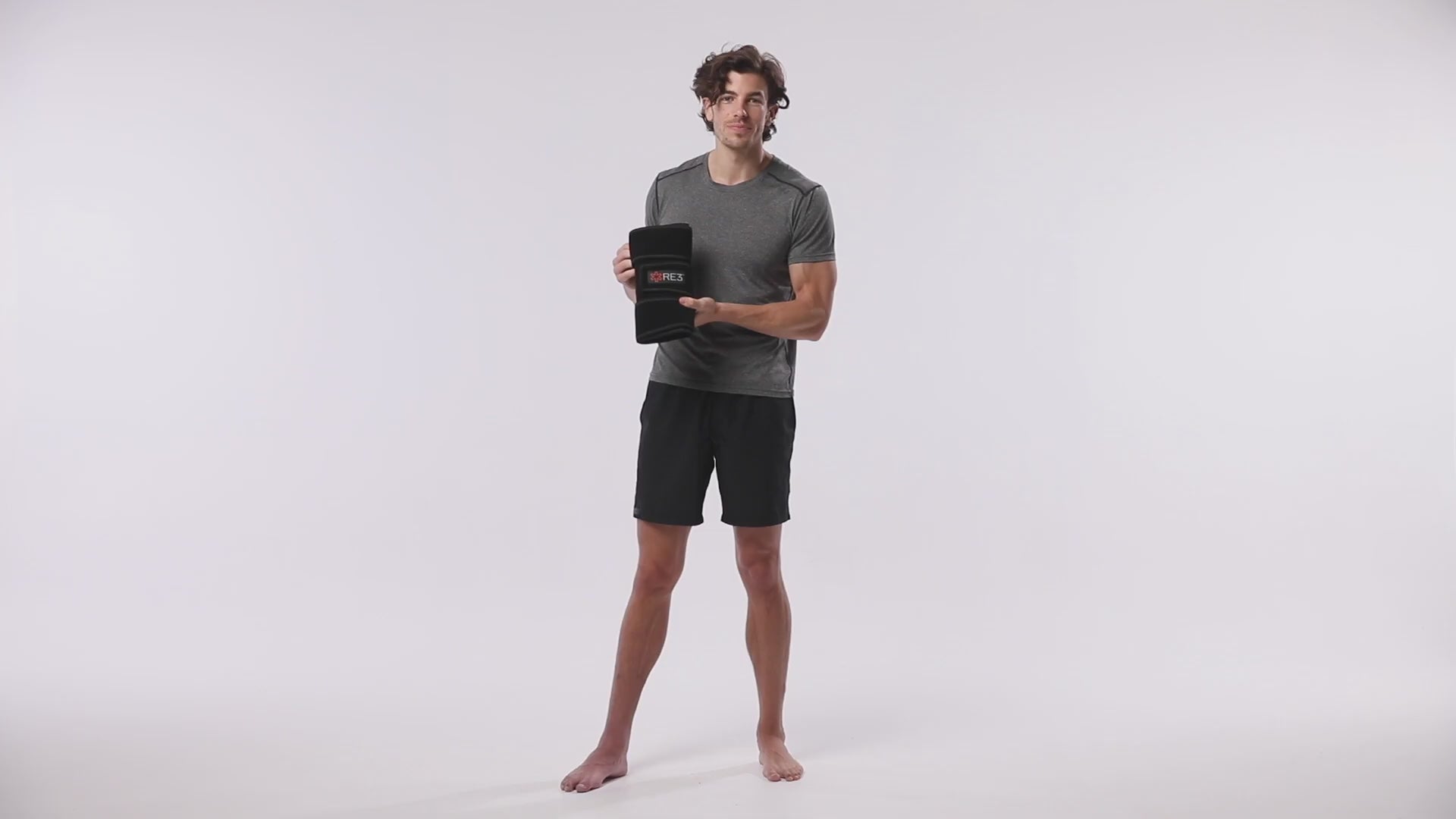 FAQ's
We'rehere to help YOU.
Here are some of the most common questions our customers asked.
Still have questions? Contact our customer support on admin@re3.global
Total 5 star reviews: 3
Total 4 star reviews: 1
Total 3 star reviews: 1
Total 2 star reviews: 0
Total 1 star reviews: 0
80%
would recommend this product
Good product and excellent customer service.

I find this product really versatile. While it's made for wrist and ankle I find I can use it on my calf and larger muscles.

The customer service is excellent.

Roan

Verified Buyer

ice pack doesn't stay cold for long

Ice pack doesn't stay cold for very long. I have bought two more packs to help with this. Definitely convenient though. but gets back to warm temp in about 15-20mins after being in the freezer all night.

Tahlia s.

Great product

I purchased this as a second icepack and its terrific!

RI

RE3 Ice Compression Pack

1 year ago

Thanks for your continued support!

Darin M.

RE3 Ice compression Pack

Fantastic product. I purchased the compression ice pack after speaking to Belinda, who was very helpful and very kind. I am using it daily and very easy to use. I can highly recommend this product for anyone, and most of all it is a Aussie product. You won't go wrong by purchasing this product

RI

RE3 Ice Compression Pack

2 years ago

Thanks Darin, we appreciate your support

Michelle F.

My daughter did tendon damage

My daughter did tendon damage recently and we purchased re3 ankle / wrist/ elbow ice pouches. It has worked so well esp after school and nights we just Velcro it on and it helps with the swelling and pain and last longer than other ice packs and doesn't fall off..... very good product and great service....
Reviews Loaded
Reviews Added